History is an interesting thing. It is usually not framed until time has passed and you can reflect on it. Every now and then, an aware person can say with confidence, "This is going to be historically relevant" while actively experiencing something.
For many, that list includes "2008", "September 11", "November 8, 2016", "April 26, 1992", and "December 7, 1941". They are etched into our consciousness for one reason or another and "2020" will join them.
The fallout from the coronavirus pandemic will have far reaching ramifications.
The travel, restaurant, and sports industries will be altered for the foreseeable future and possibly forever. The world economy will take some time to recuperate. The movie and television sector has ground to a halt. Healthcare and education may never look the same either. The list goes on.
The world's leaders will be tasked with figuring out how those things affect us, their constituents. Covid related health concerns aside, this will be the story of why this year will have long lasting consequences.
According to the National Democratic Institute, there will be over 30 democratic elections during the next 8 months worldwide. The United States will be among them. This includes the primaries, caucuses and the general election in November.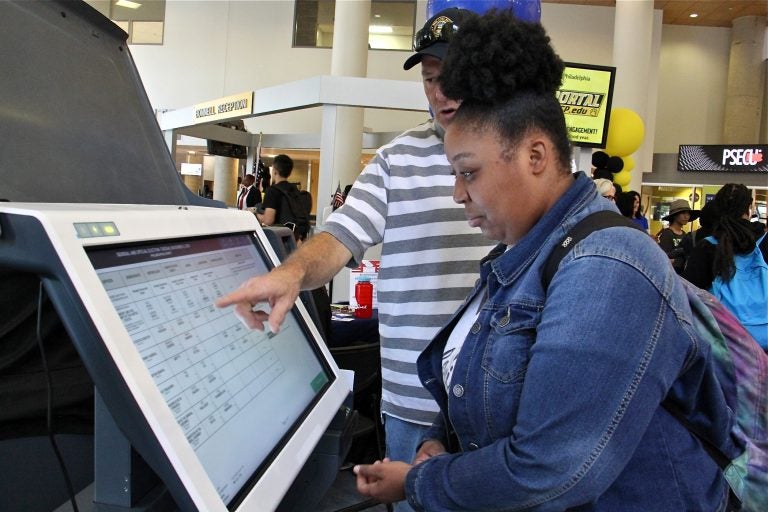 (Photo Courtesy of Emma Lee/WHYY)
For Pennsylvania, you can find all the pertinent information here on how to participate or by calling 215-686-3469. Here is a snapshot of some important facts:
For the primary, you have to be registered by May 18th. This means the application needs to be in their possession by then, not just postmarked.
In addition to registering to vote, you will need to apply for a mail-in ballot by 5pm the Tuesday before the election (May 26th in this case)
The primary election will be held on June 2nd.
Mail-in ballots need to be delivered by 8pm on election day.
A valid PA state-issued ID will be necessary to complete this process.
These elections will shape the country in a very distinct way. Similarly, so will the census.
To understand the effects of the census, you have to grasp the electoral college and how the nation's resources are divided — not an easy task. It boils down to this: a lot of decisions are based on demographics.
Currently, PA has 18 representatives and receives $26.8 billion in Federal funds based on the population reported after the 2010 Census. This takes into account every Pennsylvanian — homeowners, renters, homeless, incarcerated, and dependents.
With the stay-at-home orders in place, census takers are not in the streets as they normally would be. People can respond either via internet, phone at 844-330-2020, or mail.
With resources scarcity a serious problem in general but particularly right now, it is imperative that our underserved populations are well represented. Without political affiliation, it is Called to Serve's mission to empower those that have been voiceless to find one. CTS is aiming to make sure Nicetown/Tioga is counted in these two vital processes by sending printed information into the neighborhoods about them.
More than ever, it is imperative the underserved and under-represented have a voice.